Want to work with a professor or get your hands-on experience in a research lab? Wondering how to cold email professors for research in high school? As a young academic professional, you'll need to start emailing for research internships sooner or later. Nonetheless, when it comes to cold emailing professors for research, don't strike out without information in hand. We have just the ticket. What's more, you can use these skills from an internship cold email to professional networking outreach. Read on for a step-by-step guide to success.
Cold emailing for research internships is a vital and effective strategy for aspiring researchers looking to secure valuable hands-on experience. Cold emailing involves reaching out to professors, researchers, or professionals in your field of interest to inquire about potential research opportunities. This proactive approach demonstrates your initiative, determination, and genuine interest in their work, setting you apart from other applicants. Cold emailing allows you to directly connect with experts in your desired field and opens doors to unique research opportunities that may not be advertised elsewhere.
One of the key benefits of cold emailing for research internships is the ability to customize your outreach. Unlike traditional internship application processes, cold emailing allows you to personalize your message and showcase your specific interests and qualifications. By tailoring your email to highlight how your skills and experiences align with the research being conducted, you can increase the likelihood of grabbing the recipient's attention and securing an internship opportunity. This personalized approach demonstrates your research readiness and can lead to meaningful collaborations and mentorship.
Cold emailing for research internships also helps you expand your professional network and establish valuable connections within your field. Even if a specific opportunity isn't available at the time, the recipient of your email may be impressed by your initiative and keep you in mind for future research projects or collaborations. Building these relationships can lead to long-term mentorship, letters of recommendation, and potential research collaborations that can greatly enhance your academic and professional journey.
Moreover, cold emailing demonstrates your commitment and dedication to pursuing research opportunities. It showcases your proactive attitude, willingness to take initiative, and passion for the subject matter. Research internships often have limited spots available, and by reaching out directly to researchers, you increase your chances of being considered for an internship that may not be widely advertised. Cold emailing allows you to create opportunities for yourself and gain valuable research experience that can propel you towards your future academic and career goals. Cold emailing for research internships is a powerful tool for aspiring researchers. It enables you to directly connect with experts in your field, personalize your outreach, expand your professional network, and demonstrate your commitment to research. By taking the initiative and reaching out to potential mentors and researchers, you increase your chances of securing unique and valuable research opportunities that can enhance your academic and professional development.
Let's start with introductions…
Writing a professional cold call email is a crucial skill that can open doors to new opportunities and connections. When crafting your email, it's essential to begin with a clear and concise subject line that grabs the recipient's attention. Introduce yourself in a polite and professional manner, mentioning any mutual connections or shared interests to establish a connection. Clearly state the purpose of your email, whether it's seeking advice, requesting an informational interview, or exploring potential collaboration opportunities.
To make your cold call email effective, it's important to do your research and personalize your message. Show that you have taken the time to learn about the recipient's work or organization by referencing specific projects or achievements that caught your attention. Highlight how your skills, experiences, or interests align with their work and express your genuine enthusiasm for the opportunity to connect. Keep your email concise and focused, demonstrating that you value the recipient's time.
Closing your cold call email in a professional manner is just as important as the opening. Express gratitude for the recipient's time and consideration, and offer to provide additional information or answer any questions they may have. Include a polite and professional sign-off, such as "Sincerely" or "Best regards," followed by your full name, contact information, and any relevant links to your portfolio or website. Remember to proofread your email for grammar and spelling errors before hitting the send button.
In summary, writing a professional cold call email requires a thoughtful and personalized approach. By starting with a captivating subject line, introducing yourself in a polite manner, and clearly stating the purpose of your email, you can engage the recipient from the beginning. Conducting thorough research, personalizing your message, and keeping your email concise are key to making a strong impression. Close your email professionally, expressing gratitude and providing your contact information. With these strategies, you can increase the chances of receiving a positive response and establishing valuable connections.
I am an Empowerly counselor who earned my Ph.D. from Stanford University in Cellular & Molecular Biology. In the past, I've mentored students working on their research projects for Science competitions and have served on the admissions committee of Stanford's Pre-Collegiate Summer Institutes. Hence, I wanted to share a post from the perspective of the person who would be reading your email!
Step 1: Prepare your resume.
One of the key factors in getting an internship via cold email is if you have some skills that could help the lab. This is the most important step you MUST do before you start emailing for research internships.
For example, data analysis skills for life science labs that conduct experiments that yield a lot of data that needs to be analyzed. Remember to highlight your skills in your resume and if applicable provide a link to an online portfolio such as a website or a GitHub repository. There are countless resume templates.
Bonus tips:
Try to make a resume that is clean and minimalistic, not colorful!
In an internship cold email, attach your resume as a PDF to prevent any formatting issues.
If you're struggling to come up with a list of skills, it's best to focus on building them first. Consider taking online courses, working with a volunteer organization, or participating in organized extracurriculars. Soon, you'll know what skills you can bring to the table at a research internship.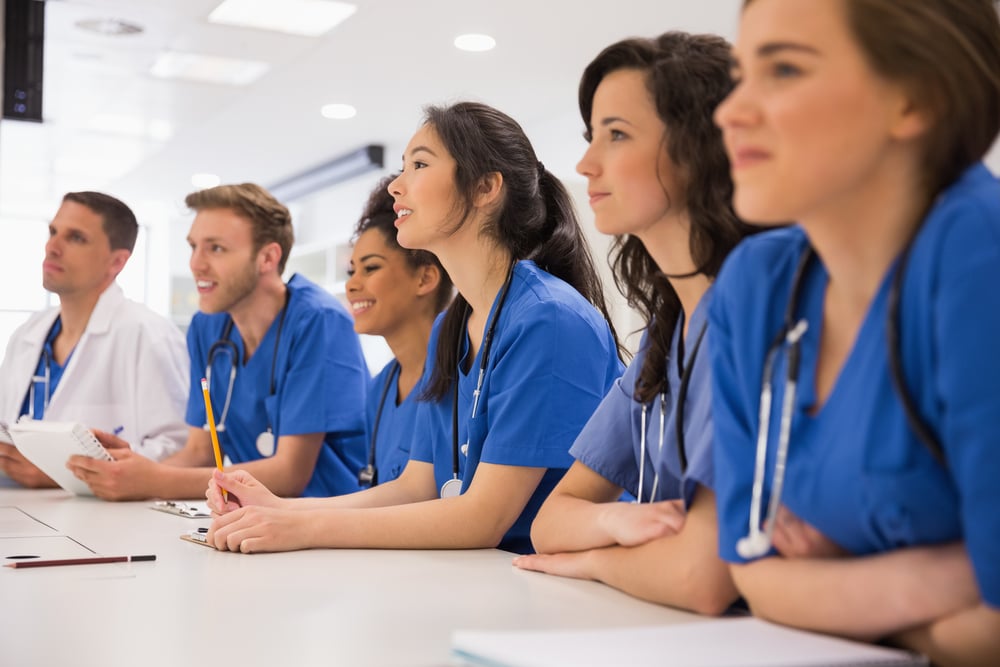 Step 2: Draft an email template.
Professors get a lot of emails and there is a good chance that they have received countless messages already from high school students asking to work in their labs. If you want them to read your email, you need to show that you have not sent a mass internship cold email. In a cold email for an internship position, start by making it clear that you have looked into the professor's research. Also, you should attach your resume. This is "cold" emailing and the response rate is usually poor. But….you never know.
A tip from one of my students:
Ask questions about the professor's research and what specifically interests you in the email. This level of detail stands out in an inbox full of similar generic messages.
Make sure you have carefully proofread your message before sending it, as well, since you have to put your best foot forward. This includes an appropriate and professional tone. For added security, try free grammar software and enable the "undo" button on your email account (available on Gmail).
If you don't have practice writing emails with formality, a template can help you out. Just be sure to rewrite the framework in your own words.
Here is a template for the cold email internship topic that you can edit to make it specific to you:
Dear Dr. _____,

My name is ______ and I am currently a ______ in high school. I am emailing you to ask if you would consider me for an unpaid internship in your laboratory.

I am interested in the intersection between medicine/healthcare/neuroscience/machine learning/AI/Etc. and hypothesis-driven laboratory research and I plan to go into (career, e.g. healthcare) in the future. It is for this reason that I would be very excited to have the opportunity to contribute to your laboratory's research in/on ____. I am particularly interested in _____. Last summer I ______ . I was introduced to ___(subject/topic)___ in my ____(class) where I learned how to ________. I really want to explore this subject further by being able to conduct research first-hand.

I have attached my resume at the bottom of this email. Please feel free to contact me if you have any questions or would like any additional information.

Thank you for your time and consideration of my request.

Sincerely,

[Your name]
Step 3
Research professors and be able to fill in the template with specific details about their research. Remember, the more specific you are in your internship cold email, the greater your chances are of a professor accepting you. Always try to add your own skills and what you have learned that you can bring to the table. Despite what you might think, you learn a lot in your high school classes that at least give you the baseline skills to conduct lab research.
Step 4
Maintain realistic expectations! Getting research opportunities is difficult at all levels and extraordinarily difficult at the high school level. Thus, do not be dissuaded by hundreds of negative responses from professors when cold emailing professors for research. In fact, in all likelihood, you may not even receive a response! The key quality needed to get research as a high school student is persistence. Never quit and you may very well need to reach out to hundreds of professors in order to have success.
---
Message from the Empowerly team:
Are you still struggling to land that perfect research internship? Need a second pair of eyes on your drafts before you start emailing for research internships and positions? Want to know more about how to cold email professors for research in high school?
Empowerly's unique Startup Internship Matching Program might be the perfect fit for you. We'll coach you through the preparation process and facilitate connections to internship opportunities. Sometimes, that little extra boost is all you need. When it comes to cold emailing professors for research, you can work side-by-side with the experts. Reach out today to learn more about our program and how we can help you reach for the stars.