Want to work with a professor or get your hands-on experience in a research lab? You'll need to start emailing for research internships. We have just the ticket.
Let's start with introductions: I am an Empowerly counselor who earned my Ph.D. from Stanford University in Cellular & Molecular Biology. In the past, I've mentored students working on their research projects for Science competitions and have served on the admissions committee of Stanford's Pre-Collegiate Summer Institutes.—© Hence, I wanted to share a post from the perspective of the person who would be reading your email!
Read on for a step-by-step guide to success.
Step 1: Prepare your resume.
One of the key factors in getting an internship is if you have some skills that could help the lab. This is the most important step you MUST do before you start emailing for research internships.
For example, data analysis skills for life science labs that conduct experiments which yield a lot of data that needs to be analyzed. Remember to highlight your skills in your resume and if applicable provide a link to an online portfolio such as a website or a GitHub repository. There are countless resume templates.
Try to make a resume that is clean and minimalistic, not colorful!
Attach your resume as a pdf to prevent any formatting issues.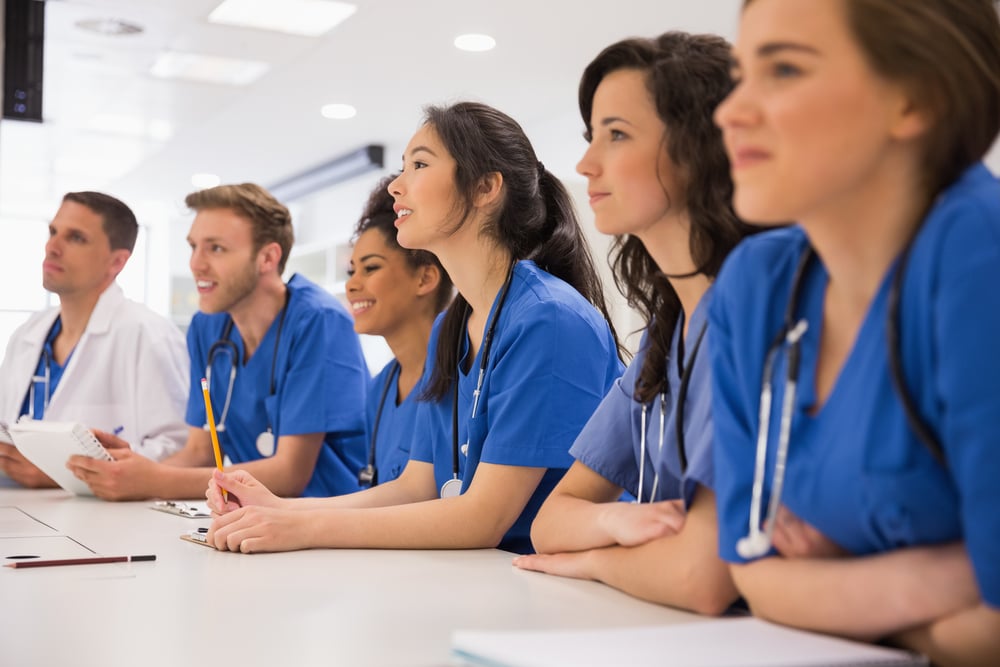 Step 2: Draft an email template.
Professors get a lot of emails and there is a good chance that they have received countless emails from high school students asking to work in their labs. If you want them to read your email, you need to show that you have not sent a mass email by making it clear that you have looked into their research. Also, you should attach your resume. This is "cold" emailing and the response rate is usually poor. But….you never know.
A tip from one of my students: Ask questions about the professor's research and what specifically interests you in the email.
Here is a template for the email that you can edit to make specific to you:
Dear Dr. _____,

My name is ______ and I am currently a ______ in high school. I am emailing you to ask if you would consider me for an unpaid internship in your laboratory.

I am interested in the intersection between medicine/healthcare/neuroscience/machine learning/AI/Etc. and hypothesis-driven laboratory research and I plan to go into (career, e.g. healthcare) in the future. It is for this reason that I would be very excited to have the opportunity to contribute to your laboratory's research in/on ____. I am particularly interested in _____. Last summer I ______ . I was introduced to ___(subject/topic)___ in my ____(class) where I learned how to ________. I really want to explore this subject further by being able to conduct research first-hand.

I have attached my resume at the bottom of this email. Please feel free to contact me if you have any questions or would like any additional information.

Thank you for your time and consideration of my request.

Sincerely,

[Your name]
Step 3
Research professors and be able to fill in the template with specific details about their research. Remember, the more specific you are, the greater your chances are of a professor accepting you. Always try to add your own skills and what you have learned that you can bring to the table. Despite what you might think, you learn a lot in your high school classes that at least give you the baseline skills to conduct lab research.
Step 4
Maintain realistic expectations! Getting research opportunities is difficult at all levels and extraordinarily difficult at the high school level. Thus, do not be dissuaded by hundreds of negative responses by professors. In fact, in all likelihood, you may not even receive a response! The key to getting research as a high school student is persistence. Never quit and you may very well need to reach out to hundreds of Professors in order to have success.
---
Message from the Empowerly team:
Still struggling to land that perfect research internship? Need second eyes on your drafts before you start emailing for research internships and positions?
Empowerly's unique Internship Matching Program might be the perfect fit for you. We'll coach you through the preparation process and facilitate connections to internship opportunities. Sometimes, that little extra boost is all you need. Reach out today to learn more about our program and how we can help you reach for the stars.