Now that you've received your college acceptance letters, it's time to start thinking about campus life. A huge part of that is campus safety, whether your new school is in an urban center or a small sequestered campus. Your new found freedom is exhilarating, but also comes with a lot of responsibility. And your number one responsibility is to keep yourself safe.
Let's face it, your parents are going to be worried. After all, the person they cherish most is heading off on their own for likely the very first time! Set their minds at ease and take some weight off their shoulders with a few high tech, easy to use apps that will keep you safe on campus and keep them from worrying too much.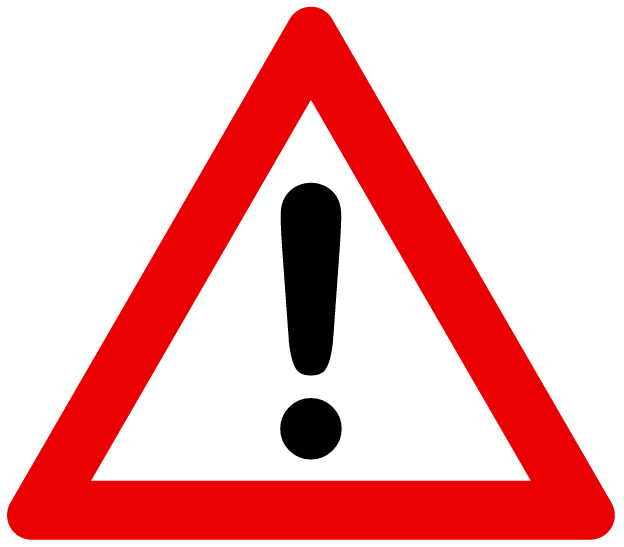 Access emergency services on campus
Fact: crime is an issue on every college campus. [There are many websites that break down crime statistics for every school both on and off campus.] Knowing your surroundings is the first step in keeping yourself safe. Thankfully there are plenty of ways that technology can assist you.
Panic button apps such as

Guardly

are ubiquitous on iOS and Android phones. Bring up the app and have instant access to calls to your family, friends and even emergency services.
The app

Campus Safe

can give you immediate access to your school's emergency services. From who to call if you're locked out of your dorm to reporting a crime, it has you covered.
Keep tabs on each other via social safety apps
There is safety in numbers, we've all heard that before. But what happens when your night comes to an end? Some friends hop in an Uber, one of you walks one way, while another heads home in a different direction. Sure you can all text each other once you get home, but that's sometimes a burdensome option that's not alway possible.
Phone tracker apps like Friend Locator are the perfect way to keep track of your friends and make sure everyone gets home safe. They offer a GPS tracker with maps that show you exactly where your friends are. Now, some of you are shaking your heads thinking you invite Big Brother to spy on you, but think again. These apps only function with the consent of all parties involved and they can be a life saver whether you need to locate a friend in trouble or just double check that they made it safely to bed.
Circle of 6 is another app where friends can keep in touch and send out alerts when help is needed. It allows you to choose six people that are close to you and lets you contact them with predetermined texts such as Come Get Me, which sends the message "Come get me. I need help getting home safely." For less critical needs you can choose pins called Call Me or I Need to Talk. It's a private and quick way for you to let your friends know you need them.
Stolen or lost computer, phone software usually safe on campus
Speaking of tracking, what do you do when your phone or computer is stolen?
If you have a Mac or an iPhone, it's incredibly easy. In fact, if you use iCloud, the apps are already installed. Just log into iCloud with your Apple ID and click on the "Find My iPhone" icon. Use the menu system and map to find the location of your missing hardware. As long as they are powered on and connected to a network or WiFi, it should show up.
If you're using Windows, Android, or Chromebook there are many software and app options available to do the same. If your phone or computer is stolen and you've discovered the location, contact local or campus police.
You generally don't want to try and retrieve the item yourself. Your priority is to be safe on campus. Remember, it's just a computer.
Ride-sharing services to keep you safe on campus
Cabs can be unreliable, especially if your new college campus is in a small city or town. Buses take forever, never run on time, or may not be an option at all. Thankfully, ride sharing apps are available throughout most markets in the United States. You're never more than a click away from door-to-door service or a safe ride home with Lyft or Uber.
Each app finds your location and dispatches a driver to take you anywhere you want to go. Drivers for both services go through background checks and are vetted for clean driving records. You can also see a picture of the make and model of the car coming to pick you up. The driver should verify you're his customer but if he doesn't, ask his name and check it against the app to make sure he is your driver before getting into the car.
Ride-sharing can be a lifesaver if you've had a little too much fun during a night out or just need a safe, fast way home. One more way to keep you and your friends safe on campus.
Bonus points: protect yourself online
From Russian hackers to pick pockets and every villain in between, it seems everyone is trying get your passwords, hack your accounts, and generally disrupt your life. First a word about passwords: they're a pain, we know. If you make one that you can actually remember, then it's not secure enough. If you make one that's secure, you'll probably forget it. You know you're supposed to have different passwords for different sites, but who can keep those straight?
Enter LastPass, a password management app that takes all that worry and frustration away. It works on your iPhone or Android and on your computer with a simple browser extension. You only have to remember one password and it remembers the rest. You can now have the most secure password in the world without taking Pi to 100 digits.
No app or computer program is going to keep you 100% safe. Technology can give us tools that help us, but ultimately it's up to you. Be aware, be smart, and be responsible. Life is going to throw you a curve ball from time to time. Make sure you're as prepared as you can be and you'll keep yourself safe and your parents sane. Don't make your mom worry more than she already does. Before you head off to college in the fall, create a plan, find a support group, and get all the tools you need to make it home safe and sound.