SAT Subject Tests
Standardized testing has been a hot topic on our blog this year as well as generally in the world of college admissions. We've discussed with readers:
what to do in the case test centers aren't available,
highlighted the move by colleges to test optional policies, and
debated the recent decision of some colleges to drop test requirements altogether. 
COVID-19 has brought the question of its usefulness to the forefront. We've fielded many questions from students on whether to test or not. Our students have also asked about SAT 2 subject tests, particularly students aiming to apply to the more competitive colleges or majors.
Should I make the effort to take subject tests?
How many should I take?
What's a good score, and if I don't score so well should I still submit?
All valid questions which I am going to answer below!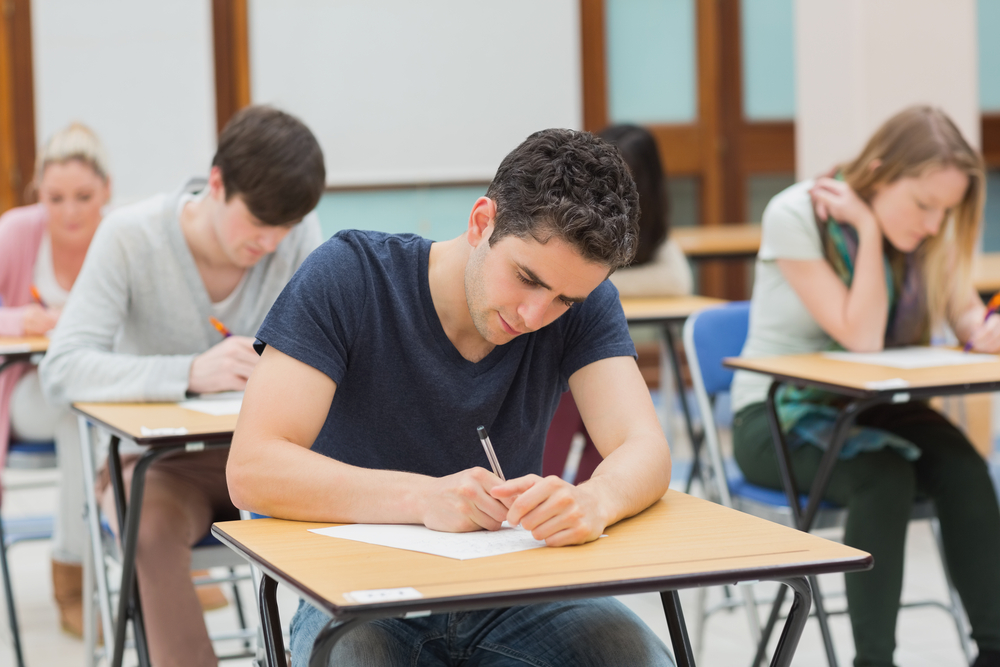 A note before we get started…
This article refers to testing policies prior to the pandemic and in the current pandemic. Many of the recommendations I suggest follow those that applied prior to the pandemic. However it goes without saying that given the current restrictions to testing, applicants that are unable to attend a test center should not feel disadvantaged or anxious about not submitting test scores. Colleges have stressed and continue to stress that test-optional means that students will not be penalized for the absence of a standardized test score.
---
Use of SAT 2 Subject Tests on the Decline
Colleges have over time placed less emphasis on tests with more colleges moving to test-optional policies.  This is even more evident in the case of SAT subject tests.  While 1.8 million high school students took the SAT in 2017, only 219,000 took a subject test. The CollegeBoard data also points to a decline in the number of subject test takers over the past few years. They saw a transition from 219,000 test takers in 2017 to 312,000 in 2011, equivalent to a third less over 6 years. Likewise, the number of colleges using SAT subject tests is also low. Only 300 colleges were currently requiring, recommending or considering subject tests prior to the coronavirus pandemic. Today while we are still in the midst of a pandemic, no colleges require or even recommend subject tests. Beyond that, less than 65 colleges will consider subject tests.
If Subject Tests Aren't Required Should I Take Them?
Since no colleges require SAT 2 Subject subject tests in their 2021 intake, They have experienced an overall downward swing in importance. Still, taking the subjects test may still be warranted, even during the pandemic. Certain applicants may still benefit from taking them and should make the effort where it's possible to take them.
If you applying to a competitive college
If you plan on applying to a top 20 college, you should consider taking them. This includes those colleges that prior to the pandemic required or recommended subject tests. For example, UPenn strongly encouraged STEM applicants to take Math 2 and a science subject test and business students were required to take the Math 2 test. Georgetown recommended three subject tests.
If you are applying to a competitive program
Even if you aren't applying to the most competitive college, you may be applying to a competitive major. Majors like engineering, computer science, biology as well as business tend to be more difficult to get into. Take Purdue and UIUC ´s computer engineering programs. While both colleges aren't top 20 colleges, these majors are competitive. As a result, applicants should assume a lower admission rate than general admit is applicable. In this case, having more to show in your application like a subject test can certainly boost your competitiveness.
If you are applying to a special program
The other types of programs that have in the past required subject tests are special programs. For example, the BS/MD programs, as well as dual/joint programs and honors programs. For example, the Integrated Science Program at Northwestern,  UMiami's Dual Degree in Biochemistry & Molecular Biology and a whole host of BS/MD programs such as Brown's Program in Liberal Medical Education, Boston University's Liberal Arts/Medical Education Program and Drexel University's BA/BS+MD Early Assurance Program have required subject tests prior to the pandemic.
If you are a homeschooled applicant
Homeschooled applicants can really benefit from submitting subject test scores to demonstrate their academic ability. Many schools required subject test scores from home-schooled applicants prior to the pandemic and I would strongly encourage those that can test to do so. This allows you to show admission officers how well you've mastered your high school subjects compared to your peers who have attended a high school.
If you are an international applicant
Nearly 20 percent of subject test-takers are international, from more than 170 countries. International students know that their secondary education may not be internationally recognized or hold as much weight as an American education. Therefore, they can demonstrate their subject knowledge by taking these tests.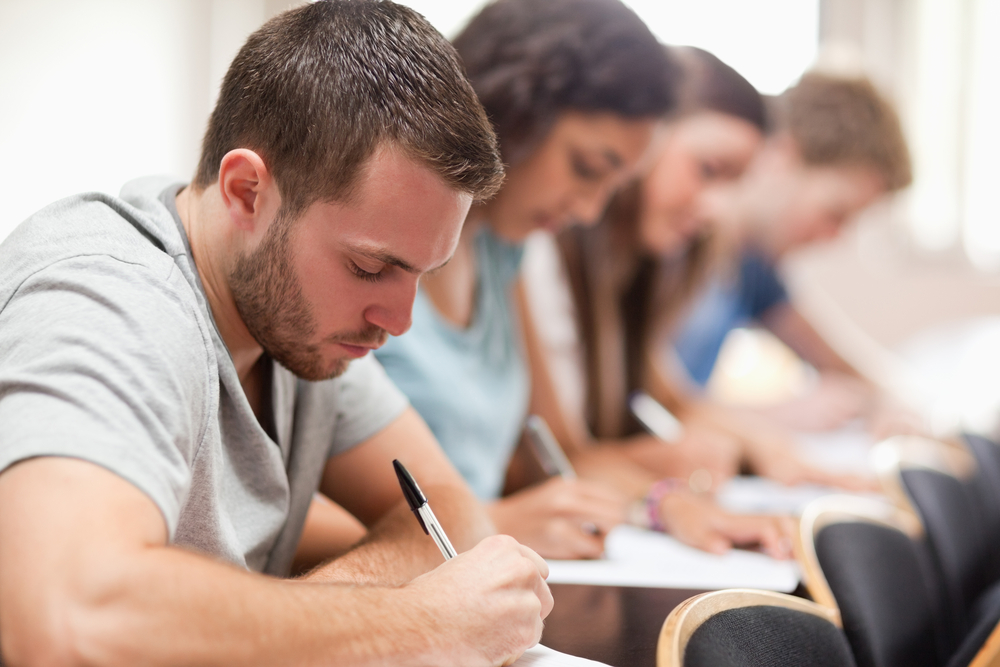 The Most Popular Subject Tests to Take
There are 20 SAT Subject Tests in 5 subject areas. Not surprisingly, STEM subject tests are the most popular – between 2018-20, 30 percent took math 2, 14 percent took chemistry and 12 percent took physics. I would recommend taking subject tests in the areas that are consistent with your choice in major.
How Many Should I Take?
If you fit one of the above categories for subject test taking then I recommend taking two tests or more which are consistent with many of the requirements prior to the pandemic. For example many of the competitive STEM majors required a math 1 or 2 score (although math 2 is more commonly recommended and taken) and another STEM subject score (chemistry, physics or biology).
What is a Good Score?
If you are aiming for a competitive college or major then you want to try and aim for a score that is in the 85th percentile or higher and for the Ivy League you should aim to be in the 95th percentile or higher. You can view the test percentile ranks here for 2018-20 here. Be aware that in the case of math2, physics and chemistry subject tests, a perfect score corresponds with lower percentile ranks because many test takers score perfectly in these exams which means their weight is somewhat diminished.
If you don't do well on a subject test then my advice is not submit. If they aren't required or even recommended and may potentially damage your application then why shoot yourself in the foot? Bear in mind though that your academic competencies will really need to shine in other components of your application including your essays, extracurricular activities, GPA and recommendation letters.
How to Prepare for the Tests
You can either do your own preparation or get the help of a test prep academy to help you prepare. There are plenty of free practice tests available online so if you have the self-discipline to study on your own, then paying someone to help you prepare may not be necessary.
When Should I Take the Tests?
We always suggest the earlier the better, to give yourself plenty of time to retake if necessary. Many of our students will take standardized tests a couple of times, so if you can take these tests as early as your sophomore year you are on a roll! In most cases, test takers won't only be taking subject tests, but also the SAT I or ACT test, so spreading out the different tests will provide the time to prepare and focus on one at a time!
If you are struggling with planning out your admissions roadmap, including a testing pathway, why not contact Empowerly's team to help you? We understand there are many steps to take as you progress through high school and prepare for college, so let us help you map out a plan. Schedule a free consultation today!