Washington University St. Louis Essays
This one's a trap…there are no supplemental essays! Washington University in St. Louis is an incredible school and there's no supplemental essay required. Make sure your Common/Coalition App essay is stellar, and you'll be good to go.
Not satisfied? We won't leave you hanging. In this article will dig a little deeper.
Really? No Prompts?
In case you didn't get that earlier, let me repeat: Empowerly is here to clarify that there is no supplemental essay for Wash U in St. Louis. Yep, no Washington University essays. Students, rejoice!
But… while we're here, let's learn a few background facts about this truly beautiful college. Reader be warned: this university is not located in D.C. or the Pacific Northwest, but Missouri!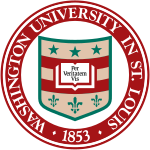 About Washington University
The Washington University in St. Louis is also known by the nickname "WashU" (and "WASUSTL"… in print, at least). The campus boasts a heavy-hitter cast of academics, including the association with 25 Nobel Laureates through the span of this college's years. Named after first president George Washington (not the state or city!), it's no surprise that the campus has a breadth of potential specialties on offer, providing a strong jack-of-all-trades kind of education.
Notably, the campus also provides abundant resources for research on campus. With a deep endowment pool and impressive alumni standouts, it's no surprise this college offers a traditional university experience. What's more, the architecture and relatively balmy weather for most of the year provide an attractive college-town environment to focus on your studies.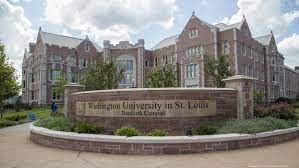 What Can I Work On?
With no essay to worry about, make sure the rest of your application shines. If you want a hand with that, reach out–our experts are widely experienced in fine-tuning the most successful applications. From strengthening the Common or Coalition essay that will accompany your transcript, or honing in on the best way to present your extracurricular activities to align with the school's mission statement, our counselors know the inside scoop.
Good luck! Don't forget to reach out if you want to talk about more elements of the college applications process. Even if Washington University essays aren't going to be a major challenge, we can help out with your other writing, too.