Curious about what path will set your student up for the most success in college? Should we choose public or private high school? This article offers the unique perspective of a former student, reflecting on their own journey, which originates in the Bay Area of California. Keep in mind, this post is written primarily for Bay Area students and their parents. However, holding these tenets in mind as you choose a high school will be critical!
Student Story
It's June, which means summer and graduation! While graduating from middle school is a huge stepping stone, the process of starting high school can be daunting. Many parents debate whether a public or private education is better for their child in order to get accepted to a top college. There are many factors to consider when deciding to enroll in a private or public school and which one a student will succeed in. I, too, went through the arduous task of picking between a multitude of high schools, and thankfully I was able to find one that suited me just right.
Phase One
I attended a private school called Challenger from preschool to middle school. I did not know what public school was like. In fact, all my information came from my friends. To specify, those friends attended my local high school…
Alternate Route
Evergreen Valley High School (EVHS). From the information they gave me, I imagined a crowded school of 4,000 kids where no one knew one another… While EVHS is a huge public school, it is also one of the top schools in the Bay Area. Turns out, the school offers a rigorous course load with AP classes for students to take.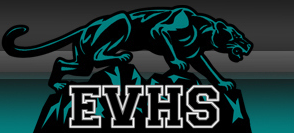 Many of the students end up attending top universities such as Stanford, UC Berkeley, and UCLA. My friends who have attended EVHS praised the school for its diverse student body as well as the multitude of extracurriculars offered to students.
Not For Me
While EVHS seemed like a very promising high school, I was still very hesitant of switching from a private to a public school. This incessant interest for me to attend a private school led me to take the HSPT and get into my first choice school, Saint Francis High School!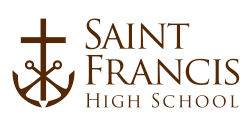 Saint Francis High School is a private Catholic school located in Mountain View. While I was not brought up Catholic, the idea of going to a Catholic school intrigued me; I would be able to experience a different type of learning environment.
Well-funded
The school had many renovations, which made the campus look practically new. Each building and facility had millions of dollars dedicated to its construction, which facilitated a great learning environment for the students.
2. Cutting-Edge Curriculum
My parents were also very pleased with SFHS because of the rigorous curriculum they offered. Starting from freshman year, students are offered the choice to take honors courses. Starting Sophomore year, AP classes are offered to students to prep them for college classes. Because of the advanced course load I took, I am now able to thrive in UC Berkeley with an almost perfect GPA.
3. Extracurricular opportunities
But what truly mesmerized me was the extracurriculars offered at my school. I was able to explore numerous different activities, from volunteering to banking to dancing. Saint Francis was able to shape me holistically and prepare me for the real world.
My Verdict:
I am glad to say that my high school experience was a great one and continuing with a private school was the best decision I made! That being said however, those of my friends at Berkeley who went to public schools said they had equally thrilling experiences.
Choosing between public and private high schools can be difficult as there are many factors to be considered—" counselors, tuition, location, rigor—" when picking. However, the decision various based solely on what suits each student and parents' individual needs. No matter which one a student ends up going to, it is what they make out of their experience. High school is a time to enjoy and make memories; I was able to build lasting relationships and learn so many things and I hope whoever reads this will be able to do the same.
Interested in receiving 1-on-1 guidance to selecting a high school for your child? Get matched to a college counselor today. Let's start your journey together!