Parents: are you still struggling with the decision between private school vs. public school for your young student? Choosing the right schooling option for your children is one of the most important parenting decisions you will make. Your children's school will provide them a foundation for both their future academic success and their future career success. At the heart of this decision is the choice about whether to send your child to public school or private school. Here are some key considerations to get started.
Understanding the Differences
What are the differences between private school vs. public school? On the public school side, parents have no tuition, few fees and the benefit of state-certified teachers. These taxpayer-funded schools have a diverse student body, but the curriculum is not flexible and classroom sizes can be large.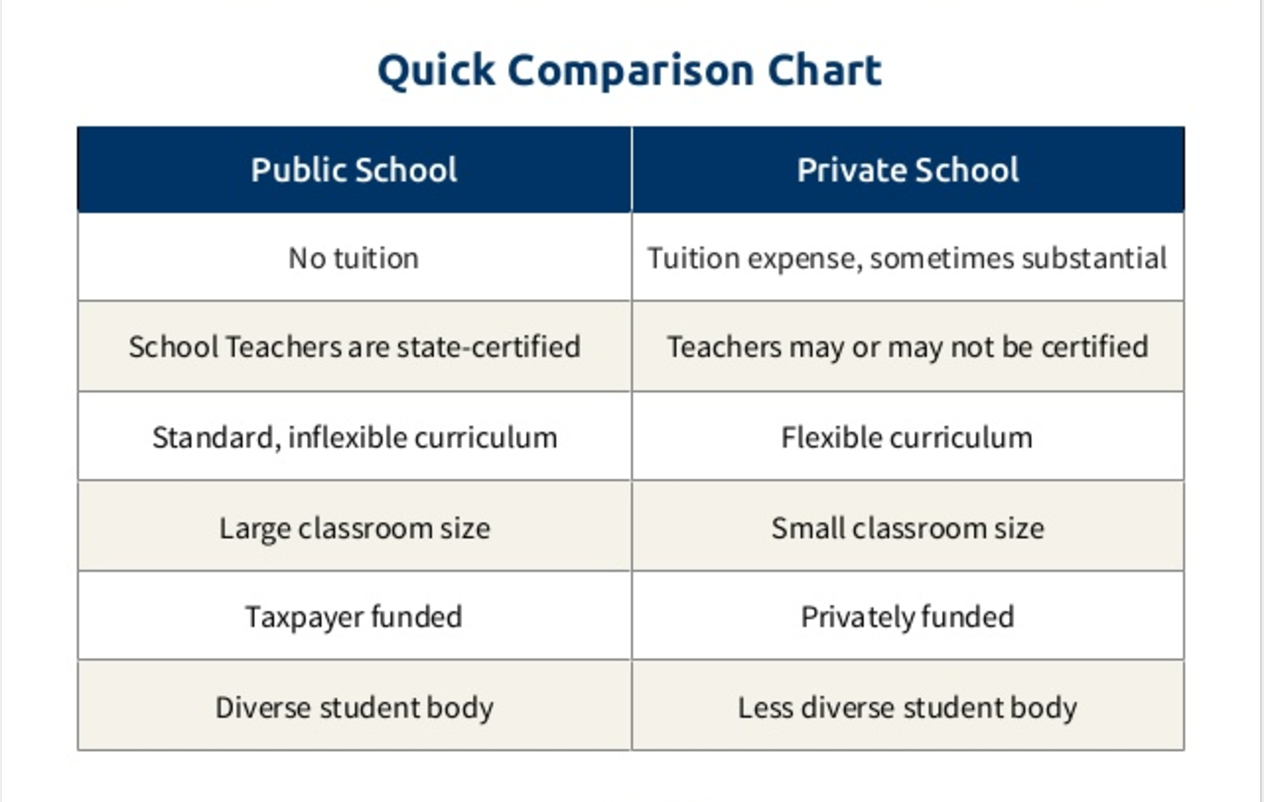 On the private school side you will have to pay tuition and teachers may or may not be certified. The student body is often less diverse, but small classrooms mean more individual attention from teachers. A more flexible curriculum may benefit learners who do not thrive with the standard state-mandated programming.
Asking the Right Questions
As you can see, both public and private schools have benefits and drawbacks, so which is right for you? In the slideshow, you will find a series of self-examination questions that will help you determine what is right for you, your kids and your family. Some of these considerations include:
The desire for religious education
The desire for a diverse student body
The understanding of curriculum options
The realities of the financial commitment required for private school
By taking the above points into account, you will be better prepared to choose the right schooling option.
The Consideration of Performance
Before making a final decision, parents need to understand the differences in performance between public and private schools. While there are a number of reasons for these differences —" including the fact that public school has a more academically diverse student population —" the statistics show clear superiority in the performance of private school students.
Finally, for some more insights, you can check out this slide show created by Charlotte Preparatory School. Also read through this discussion we wrote previously for parents facing this decision, based on our students' experiences!
This decision is not an easy one, and it is one that needs careful consideration and planning. Book a consult below to help you make an informed decision that will benefit your children and your family.