College admissions boards across the nation are dropping standardized test scores as a requirement. Some notable campuses plan to drop them for good. Where does this leave the next class of applicants?
In light of the current pandemic—"and test cancellations across the country—"many American colleges are waiving the requirement to submit an SAT or ACT score alongside your application. Different campuses have announced varying decisions that range in the duration of suspension of scores. With so much change occurring so rapidly, students and families are left with urgent questions. How important is my test score? Is it important at all? Will these scores ever be important again?
Search for Answers
The answer remains opaque, though experts are able to provide educated advice. Many counselors, like those at Empowerly, advise students to take the tests if they can. If you do take the test (or already received good scores), it's encouraged to still submit your results. That is, if the schools to which you're applying accept them.
However, this policy still leaves room for uncertainty. What if you score poorly? What if you can't find a testing location near you in time? Beyond that, educators ask, are these tests even fair, to begin with? Landmark decisions, like that of the University of California system, have ruled that standardized tests shouldn't be used. They claim tests implemented by the CollegeBoard are both unfair to some demographics and provide an incomplete picture of a student's eligibility. Other prominent schools, like the University of Chicago, ruled that test scores would be optional long before the shelter-in-place orders of 2020. Indeed, many studies have repeatedly shown that students with financial resources will inevitably score higher on average than their low-income peers.
Questions Remain
So how are students of today going to present a full picture of their academic potential?
A few reasonable responses come to mind: extracurriculars, essays, and recommendation letters. Qualitative factors like these in the college admissions process have long eluded efforts to decode, or "unlock," the formula for acceptance. Quantitative factors—"like GPA and test scores—"are highly emphasized in the discussion, because they provide admissions officers with concise numbers that are easier to compare. But as admissions officers are forced to rely heavily on more qualitative factors, this balance will necessarily shift.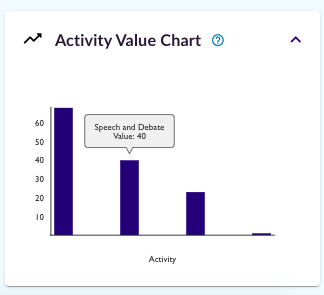 Today, the class of 2021 struggles to adapt to changes as they occur during the most critical phase of the application process. The team at Empowerly applauds the courage of this senior class as you conquer your future.
Seniors
Here are key points to keep in mind while you work through this:
Emphasize your extracurricular resume, especially with projects & organizations you either: a) founded, or b) at least have participated in for more than one year. Though it may feel unsurmountable to accurately measure your progress in this sector, experts are researching that very question! Working on a data-informed algorithm called the Empowerly Score, the software engineers doing this work intend to demonstrate exactly how powerfully your qualitative components will stack up to the competition… [Spoiler alert: it's a lot.] 
Write the best essay of your life. Your personal statement should make a compelling case for your strengths and unique value as a student. If you don't know how to evaluate your own writing from the perspective of a college admissions officer, don't worry: the Empowerly Score has a method for systematically and objectively rating the strength of your essays as well. 
If you feel that you are a splitter candidate (low GPA but high test scores, or vice versa) or were depending on the SAT or ACT to demonstrate your full ability: take time to answer the "optional" essay questions to explain your situation. 
Younger Grades
Future applicants can learn from this monumental change. Here are top tips for ensuring you set yourself up for success:
Invest time and energy into developing your passions outside of the classroom, whether or not you are able to engage in activities in person. Show a commitment to this passion over time and progress towards a key goal. It is still possible!
Develop strong mentor relationships with teachers and coaches through email, video chat, or phone calls—"to gain insight, and to set yourself up for strong letters of recommendation. Start to work with these mentors as soon as you can: you will be able to forge a much more meaningful relationship over the course of multiple years than trying to rush at the last minute! (Do this for your own personal growth, even more so than to land a more persuasive letter.)
Look for ways to support your communities. Volunteering and charity work during a time of crisis especially highlights your resilience and character.
Conclusion
The Empowerly community aims to truly empower students to be the best versions of themselves, at every stage of their journey. From high school to college and beyond, we are here to help. With the highest caliber of unified collaboration, attention to impact, and excellent results, you will be on the path to your best future.
Learn more about navigating your personal college journey with a free conversation with our team!
Reach out today.