Summer programs for college admissions? Yep, it's a big area of focus for our students, all the way up to senior year. In fact, honing in on a passion, pursuing it full-time over summer, and reflecting on the experience are highly important parts of the iterative process here at Empowerly.
Having seen thousands of students, we know that those who actively pursue interests (regardless if they actually end up focusing on that field) end up doing very well—"and even more importantly, learning more quickly who they are as a person.
However, the deadlines are fast approaching. We recommend starting this process in December at the latest! There's no time to waste.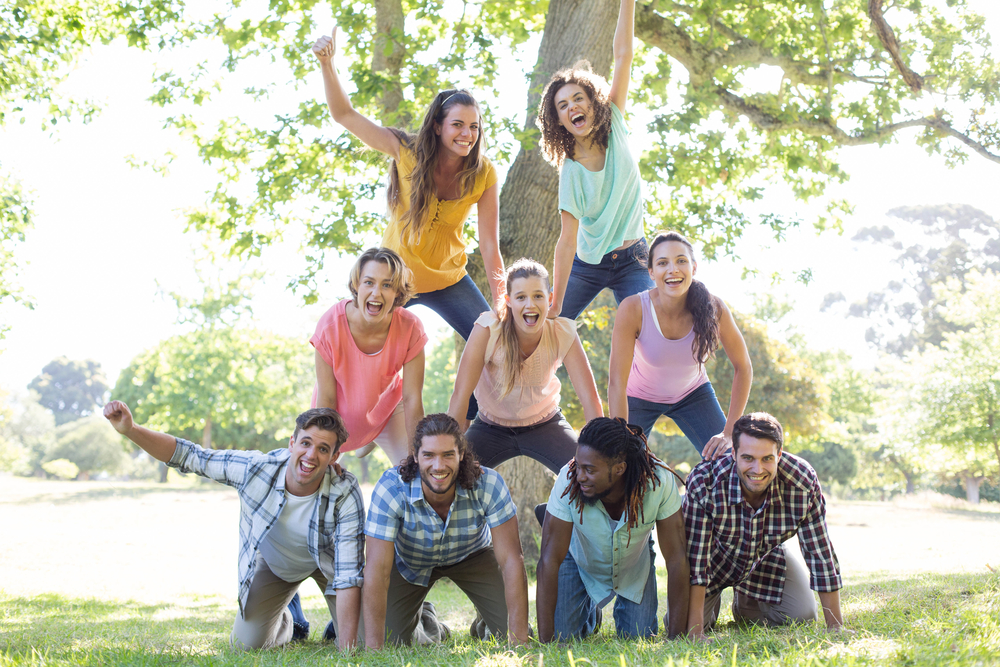 So how do I find summer programs?
There are many different types of summer programs, including competitive, paid, and local. We see these three as the primary buckets that most programs fall into. Let's talk about each one.
Competitive

Competitive summer programs like some of those at Stanford require a full application… and sometimes even an interview! For students of Empowerly, we can compile a tailored list of these and provide resources to apply, which makes that process easier. Competitive programs often have a tuition component, but many are also free. The main criteria is your dedication to the topic, and proven aptitude and thirst for knowledge. MIT LAUNCH is another example of a competitive summer program.

Paid

Summer camps, like ID Tech Camps, and several summer classes, like Harvard Summer School, primarily filter by cost. That means there is up-front tuition, but often propose a less rigorous selection process of applicants. These are often still very good quality experiences, and expose students to various fields with like-minded peers. It's true, college admissions officers view these as less competitive than the first category, but they are better than not exploring your interests at all. Many of our students do programs like this because the programs offer a wide variety of subjects to study.

Local

Local summer programs are usually provided by local companies. which students know firsthand from their communities. Typically, these are larger companies like biotech firms, technology companies, or financial services. They usually have formal programs for 11th and 12th grade students. These are good options for those students that have specific interests in these types of fields and possible connections to the firms. Sometimes, these can even offer internship credit!
How can I prepare?
Write
There is almost always a written component. Whether that's a cover letter, letter of intent, or just a regular statement of purpose essay, the program will consider writing as an important component of your application. Empowerly has developed specific tools help students write and prepare for summer programs. Our Ivy League and Stanford editors return essay edits within 24 hours and have helped thousands of students through this process!
Research
You should also do research on what kind of attributes the program looks for in students (by reading the "About" page, for example) as well as the kind of attributes the program wants to cultivate. Knowing whether you are a good fit for the program will help you decide your eligibility. Another good way to handle the research is to contact the Empowerly research team! We have a highly-educated, experienced staff that will return information requests like this within 3 days, with evidence and data-backed responses to help you out.
Apply shrewdly
Finally, to find the best possible summer programs in your area, the Empowerly toolkit has a whole Opportunities Database where you can start your search. Work with us or find something similar. That means you can skip the endless scrolling through Google, or even Facebook, just to apply to the same programs to which your friends are applying. Instead, focus on finding the right program that will help YOU thrive, expand your skill set, and broaden your intellectual and social horizons.
Ready to take the plunge?
From figuring out how to finance your summer, to deciding what kind of program and subject would be the most beneficial to your student's growth, there's a lot to think about.
So, if you want to get support feel free to book a complimentary consultation with one of our enrollment team members to discuss whether Empowerly would be right for your summer search. We believe in you!