Read the first-hand account from former Empowerly student, Casey M., how she found her home and path to success. Casey was accepted to UCLA, fully known as the University of California, Los Angeles.  
When I was applying to colleges, I was absolutely paranoid that I wouldn't get in anywhere. My test scores and grades were fairly good, I had a lot of extracurriculars, and yet, I was still afraid. Applying to college is stressful, but it's also very exciting. I have found that it is a process of self-discovery more than anything else. My goal in talking to you now is to both provide some advice and to ease some worries.
In this article, Casey will discuss:
Finding purpose
Having an application strategy
Showcasing personality
Align with your goals
…and tips on staying calm!
Do keep in mind that we always recommend seeking out one-on-one attention from counselors or mentors! Guidance and coaching on how to navigate your specific journey will pay off in the end, because college is not a one-size-fits-all experience. We're here to help.
Find purpose in extracurriculars.
One thing that a lot of students worry about is if they're doing enough extracurriculars and the right ones that will get them into their dream schools. My advice is to stop worrying about that. Just focus on the things you are passionate about. Sure, something like fencing is quite rare and might look good, but if you don't enjoy it, it shows in the way that you talk about it. If you like something, you'll improve at it, and who knows, maybe you'll pursue it to a level that distinguishes you from the average applicant.
To give you an idea, I did ballet for 15 years before applying to college. A lot of people do ballet and pursue it for a very long time, but in one of my essays, I wrote about being at a crossroads between choosing a professional career in dance or a career in science. Schools like to know if you're committed to what you want to study and highlighting a point where you pursued one path and decided against it can actually solidify your application.
EMPOWERLY TIP: Don't participate in activities just to "resume pad"—"find meaning in your work.
Have an application strategy.
Applying to a lot of schools is a good idea. Because of my paranoia, I applied to 18 schools and got into 9 of them. Always have plenty of safety schools, but also don't be afraid to apply for the reach ones. You never know, you might have exactly what they're looking for that year. A huge tip that I have is to always make sure you are okay with attending all of the safety schools you're applying to. Prepare for the worst-case scenario. Imagine yourself at your safety school. Imagine yourself being happy there. There's nothing wrong with going to your safety school, but you can still hope for the best-case scenario: that you'll get into that high reach school that nobody gets into.
EMPOWERLY TIP: Avoid the "spray and pray" method of applying widely without a plan; develop a curated list, and think critically about all of your choices so you feel good moving forward in the fall.
Showcase your personality.
Be yourself in your application, and on the essays, use the word count as a tool to make sure that your essays are oozing with as much about you as possible. The essay is the only place where you can really express your unique personality, otherwise the admissions officers are just looking at a bunch of numbers and a list of activities. If your scores are low, the essay is the place where you can really sell yourself. I wrote about how I came to the conclusion that I wanted to major in neuroscience. I felt like I was writing a short story about myself where I shared all the avenues I explored and how I found my passion.
EMPOWERLY TIP: Don't be a "cookie cutter" applicant; instead find unique ways to show off your creativity as a student and young scholar.
Align with your goals.
After I got my acceptances, I was a bit overwhelmed with the 9 schools sitting in front of me. UCLA actually wasn't the highest-ranking school I got into, but in-state tuition, being close to home, and having a very good neuroscience program is what drew me to make my final decision. I'm very happy with where I've ended up, and I've taken advantage of so many opportunities thanks to being at such a large school.
EMPOWERLY TIP: When you get to a point of making choices, talk over your life path options with a counselor to ensure that you find your "best fit path" in all facets of the process, not just rankings.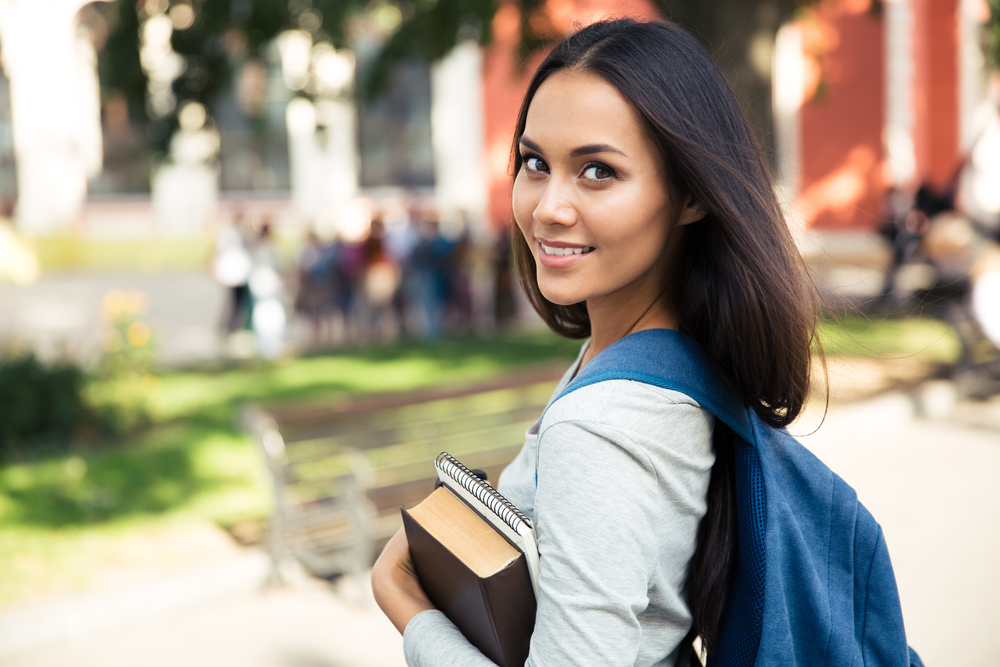 I want to say don't sweat the small stuff. There are many different paths to the same career, so you don't have to set your heart on one school to decide your future. Life is full of many opportunities, and if you're reading this, you're the type of person who seeks them out. You'll get in somewhere and you'll have a great future ahead of you. Just keep doing what you've been doing and you'll be fine.
For more tips, seek out a college admissions professional!
Our counselors and enrollment team are available to help you along this journey, and will assist you in standing out among other strong applicants so you can stand above the rest. If this sounds good to you, book a consult with our team to discuss further!